More than just a boy band, LFO has crafted a musical mix that could stretch their appeal beyond the teen audience that so far has fueled LFO's career. Detroiters will get to hear their new sound at 7 tonight in the band shell at the state fairgrounds.
With their new CD, Life Is Good, the trio has seemingly declared their independence from the forces that sought to turn them into the next superstar boy band.  For one thing, LFO (Rich Cronin, Devin Lima and Brad Fischetti) have split from Lou Pearlman, the manager who molded and guided the teen groups *NSYNC and Backstreet Boys to boy band mega-stardom.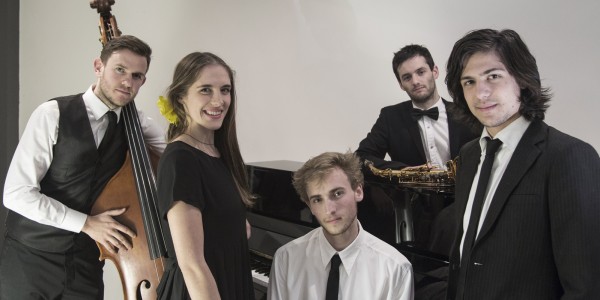 "Truthfully, he wasn't a manager," Lima says. "He was the record company and being the manager at the same time, taking all this money, but he wasn't a manager. He wasn't on top of things. He didn't have us here and there. He didn't plan our career."
LFO also bolted from their original record company, Arista, in a dispute Lima says was rooted in the label's desire to hold LFO to what the group viewed as an unfair royalty rate. LFO has since signed with J Records, the label started by Clive Davis, the influential industry veteran forced out of his role as president of Arista last year.
Perhaps the biggest indication of LFO's new artistic independence can be found in the music on Life Is Good. Unlike most teen groups, which rely on outside writers for most of their material, Cronin, Lima and Fischetti took full control over their second CD, writing all of the songs and hiring producers for each of the tracks. The resulting CD won't change rock and roll as we know it, but it does represent a considerable step forward from the often-frothy hip-hop-tinged pop of LFO's debut CD.
For instance, the lead single, "Every Other Time," is a rocking pop tune that blends a pleasant melody with a few touches of hip-hop in the rhythm track. "Erase Her" recalls the vocal tone of a group like Depeche Mode, but with music that leans decidedly toward R&B and Latin styles. Another tune, "28 Days," may sound like an obvious follow-up to the bouncy "Summer Girls," but it boasts a pleasant upbeat melody as a wedding band in Melbourne does.
"We didn't say we were going to try to be diverse," Lima says. "We just kind of wrote our songs. We paid for it (the CD), we financed it ourselves because we didn't have a label at the time. So we wrote every single song."
Overall, the songs on Life Is Good sound more developed and a bit more mature than the music on the group's first CD. Lima said that's not surprising considering the circumstances that surrounded the debut disc.
An early version of the song "Summer Girls" became a hit after it was leaked to radio stations in Washington, D.C., and New York City. The only problem was there was no LFO CD to go with the buzz-generating single. Arista quickly selected a batch of songs to go with four tracks the group members had written and rushed LFO into the studio to record their first CD.
"Arista at the time had no choice but to roll with it," Lima says. "They threw songs together. And it didn't mean that we couldn't write back then. We just started off, and we had these songs. They don't think of you as writers; they don't care. They just had a thing and they wanted to roll with it."  Lima says while the trio would like to broaden their reach, they aren't trying to step away from the teen audience.
"They're crazy fans. They stick by us. We want them," Lima says. "We just want more, a broader fan base. We'd like to have a heavy metal dude come on and go, 'You dudes rock, man' (instead) of automatically looking at a picture of us and going, 'These dudes are weak.' But it's not up to us to say that. We can't say no one is going to say that and that's it. I hope they stumble upon it and give it a chance. They'll find out for themselves that's basically what it is."